Help millions of children learn to read and rise to their full potential
Illiteracy is a global crisis holding back millions of individuals and entire communities. If every child could read, 171 million people would rise out of poverty. Your donation allows us to create mother tongue children's books, reach those most in need, and partner with local organizations, all in the fight to end childhood illiteracy.
How Your Gift Transforms Lives
$25 can help provide free access to engaging storybooks on the low-bandwidth NABU reading app for 25 children
$50 can help translate storybooks into a child's mother tongue, ensuring they grow and learn in their own language
$100 can aid in bringing the NABU app to an entire classroom, so that teachers can share the joy of reading and learning with even more children
$250 can help support local authors and illustrators, promoting culturally relevant content and a diverse range of stories throughout our entire organization
$500+ can help provide ongoing support to our global Bridge to Literacy initiatives, creating a lasting impact that reaches children across the world
The Reality of Illiteracy
262 million children and adolescents are currently out of school
More than 617 million children around the world are not achieving basic literacy
UNESCO estimates that 750 million adults are illiterate, with two-thirds being women
These staggering facts remind us of the urgent need to bring the power of literacy to everyone. Your donation helps to create lasting change in the lives of those who need it the most.
Give with Confidence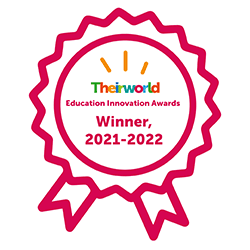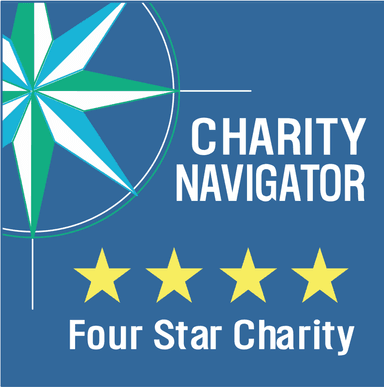 Our Impact
6M+
Children Served
1.5M+
Books Downloaded
1,000+
Titles Published
150+
Local Artists
From NABU Users
I used to be afraid of answering questions in class, but since reading on NABU I have become more confident. I love reading in Kinyarwanda, especially funny stories, like when the rabbit goes to steal wheat. I can now understand Kinyarwanda much better, and can share my ideas fearlessly!
—Belize, age 10
From NABU Users
Reading on NABU helps me understand my local language and also helps me learn new languages like English. I am always excited to share stories with my mom after reading and she helps me understand. NABU helps me boost my memory because I love memorizing the story!
—Oliver, age 6
From NABU Users
"I felt the urge to inspire my children to read because it increases the strength of the memory, and it teaches them daily life lessons. It has been one year since Warren started using the NABU app, and the changes I see are that he is now thirstier for reading than he was before, he gets excited when he knows I will be reading a story for him."

—Niyonsenga
From NABU Users
"I really enjoy our story time every Monday. Every student gets a chance to go to the front of the class and read NABU stories through our teacher's phone. It's something that makes me very happy"
—Sibel, age 8
Our work is supported by an amazing community of individuals who champion literacy and equality.
Impressed by the people, passion and impact of NABU.
—Rich Russo, Chief Creative Officer at Havas Adrenaline
The gift of reading broadens horizons, inspires curiosity, fuels wanderlust, and fills our hearts and minds with stories we could never imagine on our own, but so often help drive our own creativity.
—Agnes Fischer, Executive Group Director, Droga5/ Author of Eggs Unscrambled: Making Sense of Egg Freezing, Fertility and the Truth about Your Reproductive Years.
When I was a kid reading was THE escape for me. It expanded my world, gave me things to believe in, made who I am today. We need as many readers as we can get these days.
—David Baldwin, Writer/ Creative Director/ Author of The Belief Economy: How to Give a Damn, Stop Selling, and Create Buy-In.
Reading was such a large part of my childhood. Discovering new worlds in books was what made me want to be a writer. So grateful to Nabu.org for the work they're doing around the world. And very happy to be a part of it.
—Mary Ashton Burgh, Writer at Havas Worldwide
I am a writer. I am an ex-teacher. And I am totally inspired by what you guys are doing.
—Eric Bertuccio, Writer at Havas NY
Reformed journalist and lover of the written word. There is no frigate like a book, to take us lands away...
—Frank Connolly, Senior Editor, MindEdge Learning
Fast reader. Slow writer. Medium ukulele player. Deeply inspired by this initiative!
—Alla Gonopolsky, Freelance Writer and Brand Strategist
Enthusiastic reader. Even more enthusiastic writer. Former Copy Girl at Ogilvy and elsewhere. Currently author of 'Lutheranliar Looks at Life' (If Nora Ephron and Garrison Keillor had a Lovechild, it would be Lutheranliar.)
—Alice Whitmore, Author of Lutheranliar Looks at Life
I am inspired by anyone seeking to learn, improve their life or live to their full potential. And I help others do that with my coaching, speaking and writing. I focus particularly on those with learning disabilities, but my teaching and writing applies to pretty much anyone. I am also inspired by Deepak Chopra and Eckhart Tolle, who showed me the truth in Marcus Aurelius\'s quote that, 'The happiness of our life depends on the quality of our thoughts.'
—Alan Brown, Coach, Speaker, Writer at ADDCrusher.com
I'm honored to be part of such a transformational community that's bringing opportunity and education to the world.
—AnaLiza Alba, Freelance Creative Director/ Writer, Co-Founder of fibi&clo
This donation is in honor of my mom, who always had her nose in a book. I guess if I was really honest about it, it was her love of reading that ultimately taught me the power of words.
—Kurt Nossan, Group Creative Director, Havas Worldwide
Writing is more than creativity and communication. Writing is therapy that gets you into your own head. Writing is discovery and release. Writing is laughter and tears. I've been inspired by Ellison, Baldwin, Salinger, Oates, Cummings, Poe, Della Femina, Plath and many more.
—Ken Gilbert
Dedicated to all the great wordsmiths at Havas NY. And we love the effort and passion of Nabu.org.
—Havas NY, NY Office of Global Advertising Agency
I've made my living writing and working next to great writers. I love what Nabu.org is doing for literacy in the most impoverished communities in the world. They're changing the futures of kids around the world.
—Jerry Della Femina, Writer/ Author/ Columnist. AAF Advertising Hall of Fame Writer. Author of From Those Wonderful Folks Who Gave You Pearl Harbor & An Italian grows in Brooklyn. Owner and Columnist of The Independent
I love what NABU is doing. So smart. Keep it up.
—David Steinberg, Comedian/ Writer/ Director of Curb Your Enthusiasm. Author of The Book of David. Documentary, Quality Balls: The David Steinberg Story
Thanks to Rich Russo for telling me about this. And for the opportunity for authors to share our books with others, too!
—Kelly Simmons, Author of Standing Still; The Bird House; The Fifth of July; One More Day.
Without writing you cannot tell a story. Without storytelling, then brand marketing wouldn't exist. This dedication is hundreds of writers and storytellers over the years at Havas Formula who have built brand narratives for their clients.
—Michael Olguin, President of Havas Formula